Sometimes you just want something light, clean and fresh to eat (perhaps after birthdays or celebration feasts). This Crunchy Cashew Salad recipe does the trick for me. I love a healthy salad, but it must have loads of flavour. It needs to have crunchy and soft components, and it has to have a great salad dressing. In fact, for me, it's not a salad unless it has a great dressing. I sometimes add chicken or tuna to this recipe and make a meal of it.
The dressing is sort of like a Thai salad dressing, so if you're into that, then you'll love this one. Adding chicken or tuna to a Thai dressing like this will work just fine.
I tend to put my salad dressings in little bottles these days. I purchased some that are around 300ml size, and they look like old fashioned milk bottles. They're so cute, but also so practical. It's easy to pop all the ingredients in, pop the lid on and give it a really good shake.
You can take the dressing to the table rather than pour it over the salad. That way if there's any salad leftover, pack it away for another meal (it won't go soggy because of the dressing, and you've also got the little bottle ready for next time).
Crunchy noodles are great with a salad
Packets of chow mien noodles can be found in the international aisle of the supermarket. They look like the image below. You can toss them through any salad for some crunch. Delicious!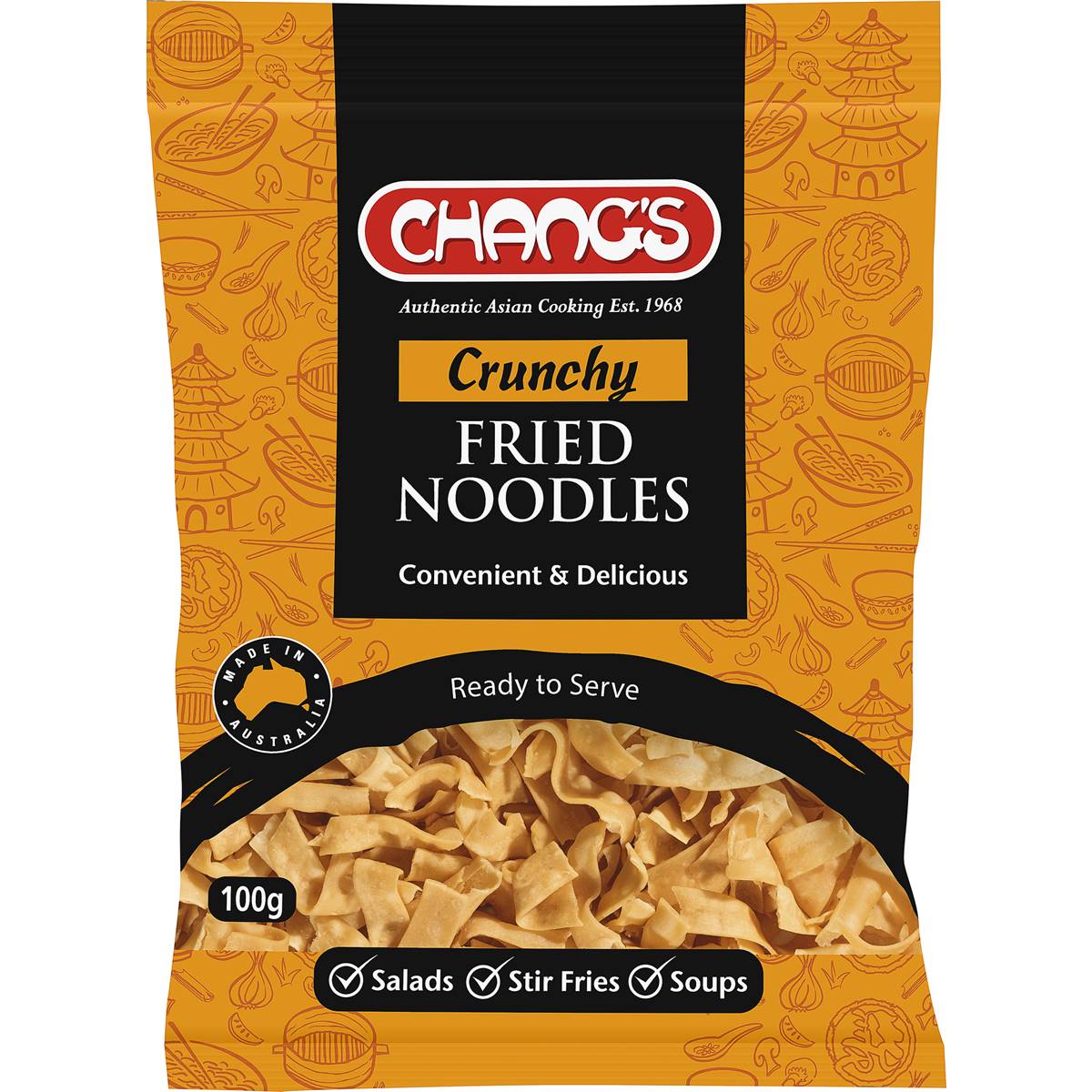 Crunchy cashew salad
5 stars tells us you love the recipe
becs-table.com.au
Light crunchy cashew salad with lots of flavour. Suits vegetarian as is, or add chicken or tuna to make it into a complete meal.
Ingredients
1

cup

Cabbage, Green

Shredded (chiffonade)

1

cup

Cabbage, Purple

Shredded (chiffonade)

1

cup

Carrots,

Julienne

1/2

cup

Coriander leaves

fresh picked (or parsley leaves for coriander haters)

1/2

cup

Spring onion or Red onion

finely sliced

1

Pack

Chew Mien Noodles

International isle of the supermarket

1/2

cup

Cashews

or other nuts, Toasted
For the Dressing
1

tsp

Brown sugar

60

g

Olive oil

extra virgin

40

g

Sesame Oil, (toasted)

40

g

Orange Juice

60

g

White wine vinegar
Instructions
Add all ingredients for the salad to a bowl and toss to combine.

Add all ingredients for the dressing to a small glass bottle or a jar and shake well to combine.

Server in bowls and allow the guests to pour on as much or as little of the salad dressing as they wish.
Want to know more?
Want a brilliant chicken recipe to go with this salad? Try this recipe for easy oven fried chicken.
Or, you might even like to add some of my Easy Asian Chicken.
Either way, you'll be amazed at how easy both these recipes are.